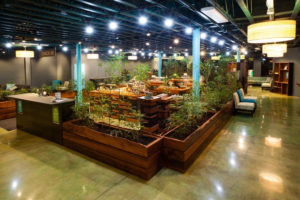 Looking for the best Cannabis Insurance?
Centennial State Insurance Agency has you covered. Whether you need insurance for your marijuana dispensary, supplies, commercial building, or other marijuana based coverages, we are the go-to agency to provide the best cannabis insurance Denver has to offer.
Common Cannabis Coverages for Business Owners
Because the cannabis industry is relatively new, most business-owners have no idea what the possible risks and exposures are, and certainly don't know what type of insurance they need. What's more, not all insurance companies will insure cannabis-based businesses.
That's where Centennial State Insurance Agency comes in. We have deep and vast knowledge of the cannabis industry and have a number of financially stable cannabis insurance companies who we have access to.
General Liability
Product Liability
Auto (Primary/Excess)
Umbrella (Primary/Excess)
Workers' Compensation
All Risk Property
Crime
Inland Marine
Miscellaneous & Manuscript
Director & Officer
EPLI
Kidnap & Ransom
Professional Liability
As you can see, there are a wide range of possible coverages you may need if you are conducting business in the marijuana industry.
Centennial State Insurance makes the process of finding the right insurance for your cannabis business simple, efficient, and cost effective. In fact, we do all of the work for you by taking away the confusion of reviewing the many policies your business may need.
How much does Cannabis Insurance Cost?
The cost of cannabis insurance can vary based on a number of different variables. The location of the business, the revenue, and other operational factors will affect the overall cost, but this will also be dependent on the policies you need. Every business should obtain general liability insurance, but from there business owners in the industry may need commercial property, auto, and/or crop insurance, depending on what your operation covers. Part of what we do when we help our clients is dig a bit deeper into their business processes so we know exactly what type of coverage you need (and don't need).
Insuring an Emerging Market
The growth of the cannabis industry over the past 5 years has been incredible, and the amount of different insurable risks that appear each day is astounding. More than other businesses, it's best to be prepared for the unique issues and heavier liabilities surrounding the cannabis industry. Here are a few different categories of the cannabis industry that we can insure:
Ancillary Cannabis Businesses
Cannabis Infused Product Manufacturers
Marijuana Dispensaries
Marijuana Events
Marijuana Growers
Marijuana Landlords
Medical Marijuana Physicians
Hemp Insurance and Cannabidiol (CBD Insurance)
Cannabis Insurance Denver from Centennial State Insurance
To get the cannabis insurance process started, head over to our quotes page where you can give us some information on your business and we will start the process from there.
Some lingering issues still exist with providing cannabis insurance, but we are willing to help you navigate the challenges in a topic that some might find too difficult to cover.