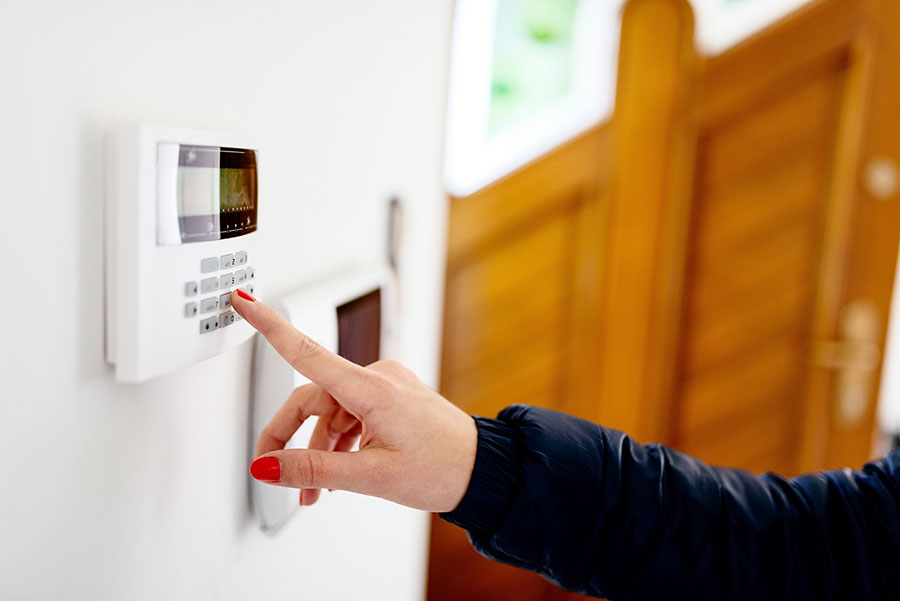 DIY home security systems are just as effective at protecting your home as the professional systems, but with a few key differences that you need to know about. The systems are easy to install and can be moved effortlessly if you choose to relocate to another state. Understanding their limitations and taking responsibility for your home are key factors in protecting your home and family. Below, we explore if DIY home security systems work and how effective they are at protecting your family and home.
DIY Home Security Systems: Effective Equipment
Most DIY home security systems come with the same equipment as professional systems. Normally, you will receive door and window sensors, a siren, a keypad, and motion detectors. You can also purchase additional items like smart door locks, security cameras, and video doorbell viewers that allow you to have more access to your home while you are away.
DIY Home Security Systems vs Professional Systems
The main difference between a professional system and a DIY system is that you must do all the work. From installing the system to monitoring it, you ultimately determine how effective the system will be. To make the most out of your security systems and keep your home secure, closely monitor them and stay alert in the event you receive a notification.
Secure Your Home Insurance Today with Centennial State Insurance Agency
Do you reside in Bailey, Conifer, Buena Vista, or Salida, CO, or Flagstaff, AZ? Do you wish to learn more about DIY home security systems? You can talk with the agents of Centennial State Insurance Agency!
At Centennial State Insurance Agency, we are always available to help Bailey, CO residents find the answers they need to all their home insurance questions.
Visit our office today or call and schedule a meeting so you can go over the benefits of having a DIY home security system in place. They have the answers you need to keep your home secure!
Contact us to compare quotes and properly insure your home, property, and automobile today!