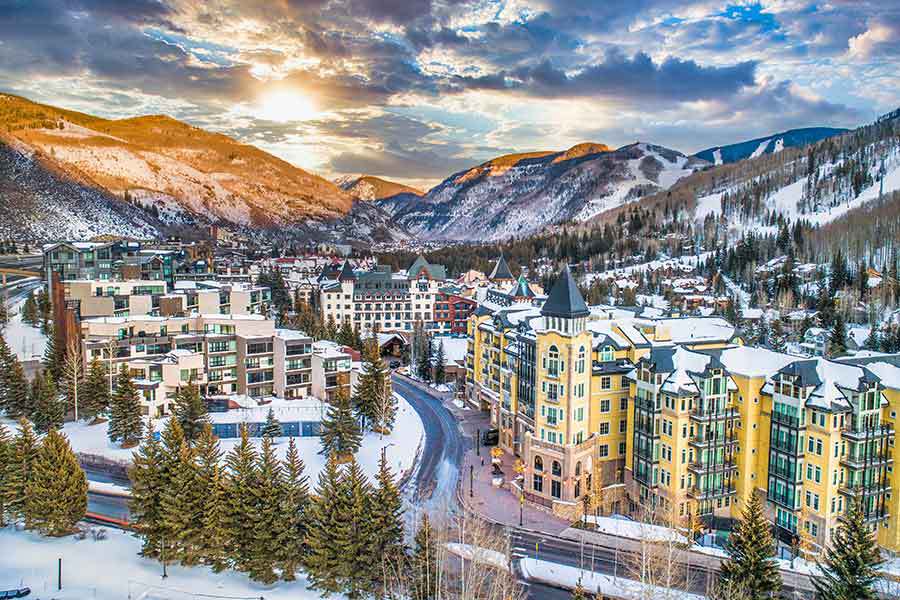 Vail, Colorado, has much more to offer beyond its breathtaking landscape. The perfect place to start a business, especially for industries including accommodation & food services, arts, entertainment, recreation, and retail trade. Furthermore, with the Booth Falls Trail, Betty Ford Alpine Gardens, Vail Mountain Resort, Beaver Creek Resort, and local farmers' markets nearby, the city offers limitless leisure and adventure for every age and social group. Are you opening a business in Vail yet need to ensure you have everything in place? Below, we explore business insurance in Vail, CO, and the three most essential coverages to secure right away.
Business Insurance Vail, CO: 3 Coverages to Secure Immediately
#1. Business Owner's Packages (BOP)
A great one-stop solution, securing a Business Owner's Policy (BOP) will include coverages pertaining to commercial property and business liability. As a result, BOP insurance helps protect your business from claims including fire, theft, bodily injury, advertising injury, property damage, and other covered disasters.
A great benefit of securing a BOP policy correlates to your ability to endorse the policy to include coverage for your business's unique needs. For example, a BOP policy could consist of coverages that apply to data breaches, business income for off-premises utility services, or other specialized coverages. Confirm with your insurance agent to see which additional coverages would best protect your business.
#2. Professional Liability Insurance
Professional liability insurance, also referred to as errors and omissions insurance (E&O), helps protect your company if you make a mistake in your professional services through either an error or omission of data, advice, or representation.
Even if your company did not make a mistake through errors or omissions, a client could still sue your business at any time if they believe you made a mistake. Without this insurance policy in place, your business will have no option other than to absorb the legal defense costs and expenses, paying everything out of pocket.
Wondering if your business should get this coverage? Here are 3 markers that indicate you should secure coverage today:
Your company signs a contract that requires you to carry coverage
The business offers professional services directly to customers
Your employees regularly advise your clients
#3. Workers' Compensation
Although most states require all business owners (and some self-employed workers depending on the industry) to secure Workers' Compensation coverage, there are many benefits to insuring your business today. For example, this coverage can help protect your company through the following actions:
Recovering most of your employee's lost wages while they recover from work-related injuries or illnesses
Covering your employee's medical expenses
Providing your employee's family with death benefits if they pass away from work-related illnesses or injuries
Furthermore, Workers' Compensation insurance can help protect employees through the following example scenarios:
Feeling sick after working with chemicals all-day
Slipping on ice outside your office or on a wet floor without proper warning signage and breaking their wrist
Getting a needlestick injury while working on a patient
Business Insurance Vail, CO with Centennial State Insurance Agency
If you are looking for the right coverage while starting or taking the ownership of a business in Vail, CO, or anywhere in the state of Colorado, our experts at Centennial State Insurance Agency are ready to help! As Colorado insurance specialists, we understand what it takes to properly insure businesses in the centennial state to make sure your home is rebuilt and you are adequately taken care of.
According to insurance agent Savannah Martin at Centennial State Insurance Agency:
"We understand the unique needs of those located in [Vail] and work with insurance companies to understand this as well. We are able to help you with your home, auto, boat, motorcycle, RV, business, or life insurance needs. We pride ourselves in working with our clients and educating them on their insurance needs while providing excellent customer service."
Contact us to compare quotes and properly insure your home, property, business, and automobile today!