Looking for Church Insurance in Colorado?
Church Insurance can be hard to find because not all insurance companies offer coverage for churches. Luckily, Centennial State Insurance Agency has access to a wide range of insurance for churches and other religious organizations.
Church insurance is a unique instance for coverage needs, where you'll need to obtain the coverage that works best for your organization. Your policy cost will be affected by whether you need to include coverage for any property, vehicles, or employees. The location of the church and your history of claims will also affect the price.
Having the right coverage is key to avoiding catastrophic claims. Read on to find out more about the church insurance Denver has to offer.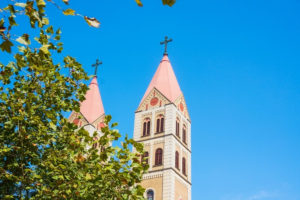 Important Church Insurance Coverages
General Liability
Property Coverage
Professional Liability
Directors & Officers Coverage
Church Auto Insurance
Umbrella Coverage
Crime and Fidelity
Bell Endorsement
Overseas Missionaries
Getting an inexpensive policy may save you money, but working with your agent to get the right coverage will make sure you're not putting yourself at risk. While all of the above listed coverages are important, some of the most common, essential ones include:
General Liability – A must for nearly anything that needs to be insured. Liability coverage protects you from anyone who faces an accidental injury while on church property.
Business Owners Policy (BOP) – This will cover the church building itself and surrounding property. Churches and other religious buildings can sometimes be quite old and can hold historic and sentimental value to many. Because of this, getting the right coverage can be essential.
Commercial Auto – If you use any buses or vans to transport people to and from the church or to church events, you will want to insure all vehicles in case of an accident.
Church Insurance Denver by Centennial State Insurance Agency
To get started on your church Insurance policy, call our office directly, or head over to our quotes page to begin the process online.
Either way, we'll make the process simple!