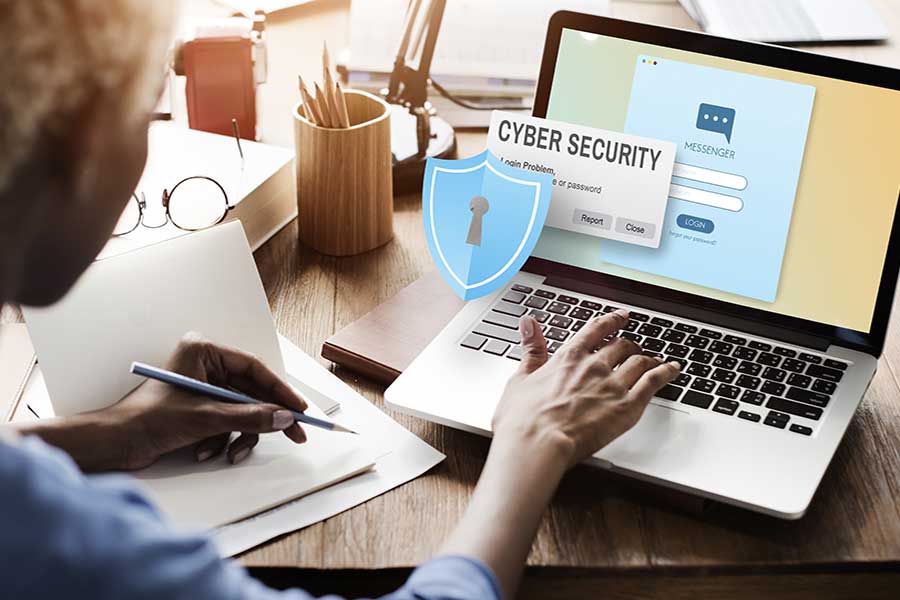 Cyber crime is the fastest growing crime in the United States, and 60% of all cyber attacks are perpetrated against small businesses. Small businesses who have been hit often do not have the proper insurance coverage and a high percentage end up closing their doors after an attack. Many owners don't fully understand what these attacks are, or the costs associated with them. Any small business needs to have cyber insurance coverage. Below, we explore common cyber crime attacks, discuss what to do after a cyber attack, and define the importance of securing cyber insurance.
Common Cyber Crime Attacks
Malware or Ransomware attacks are among the most common. Malware destroys information or makes it impossible to access. This kind of attack suspends your ability to do business. You can lose clients from the inability to access accounts and spend thousands of dollars to get your system back up and running.
Ransomware attacks occur when a hacker encrypts or steals the personal information you have on file. This could include the client's social security number, credit card or banking information, etc. The hackers demand payment in order to "unlock" your system and may threaten to publicly release the client's information.
However, hackers are not the only people who can commit a cyber crime. Ex-employees can steal and distribute company data. Current employees can be tricked into breaking procedure or doing non-work-related tasks at the office. It can also be as simple as misplacing a flash drive or leaving your laptop in the booth at a restaurant.
What to Do After a Cyber Attack
When these attacks happen, you're obligated to notify all clients that were affected, hire an IT investigator to find where the leak came from and how to secure your information in the future, and also pay local, state, and federal fines. Many states, including Colorado, have enacted strict laws on how your business is required to protect others information.
Cyber Insurance for Small Business: Why It's a Must Have
A Cyber Insurance policy is two-fold in coverage. The first-party liability coverage includes notification to those clients affected, the cost of a computer forensic expert, man hours involved in contacting the clients by phone or mail. Extortion costs, media liability and public relation costs can be included.
The second liability coverage helps with the cost of litigation if you find yourself in a lawsuit. Small businesses could quickly run out of capital to sustain a lawsuit if they fail to secure cyber insurance.
Furthermore, business interruption coverage is also available to keep your business afloat while your doors are closed. This could be the saving grace when a small business experiences a cyber attack.
Secure Cyber Insurance for Your Small Business with Centennial State Insurance Agency
As you are looking for cyber insurance for your Bailey, CO area business, it is important to speak with someone that can provide you with guidance and support. The team at Centennial State Insurance Agency can provide the advice and support needed to choose a quality policy.
Cyber insurance is available with most carriers, and coverage limits can vary to your specific needs. We will also help you understand your insurance needs and give insight into policy options that can offer the protection you and your company need.
Contact us to compare quotes and properly insure your business today!