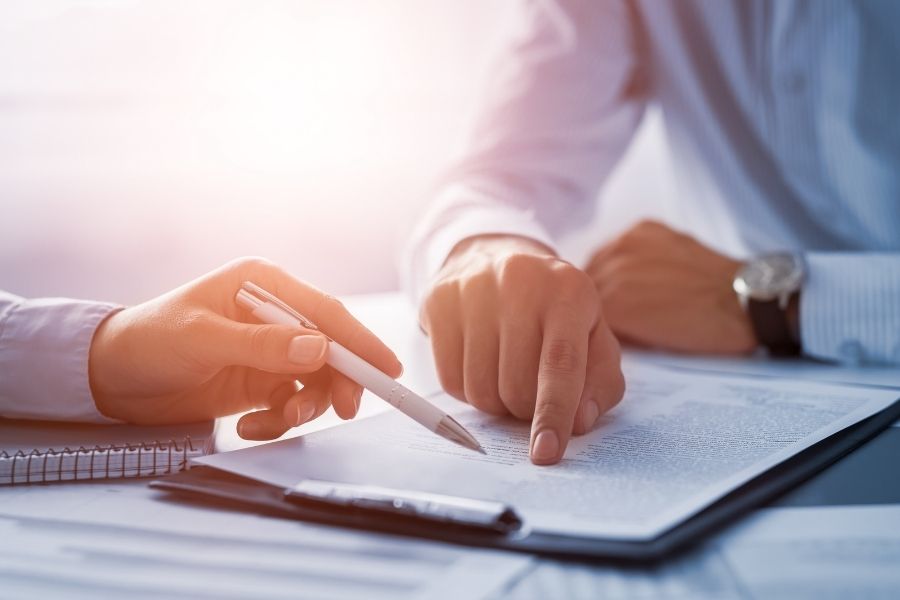 Commercial business insurance protects your business, yourself, and your employees. Proactively obtaining the right coverage will shield your business from errors, acts of God, or accidents you may not anticipate. Things beyond our control happen all the time, but insurance really comes in handy when human errors within our control occur. The last thing any business owner wants is a lawsuit derailing all their hard work and progress.
Possibly the scariest part of owning a business is the looming threat of legal action over a mistake made by your business. While your intentions remain pure, oversights do happen from time to time. You may want to know what situation would arise if your business ever got into legal trouble. Below we cover what business insurance covers and how it protects you from any potential legal action.
Liability Insurance Coverage
The unfortunate reality of owning a business means you are exposed to legal action if you are not diligent in avoiding mistakes and errors. Under the business insurance umbrella, professional liability insurance is what covers you from any work-related errors such as:
Undelivered Services or Products
Simply put, if you don't deliver on promised services or products already paid for, your business can be sued. Other times, unclear contracts or confusing deliverables may also cause a dissatisfied customer to file a lawsuit against you.
Work Mistakes, Oversights, or Missed Deadlines
Mistakes happen, but when even the smallest oversight causes a major inconvenience or loss of the client's money, you may be faced with a lawsuit.
Negligence
These accusations can occur when you fail to meet the requirements of licensure or industry standards in your field. Negligence cases can be pricey, not only cost-wise, but they can also punish your business by taking away licenses you need to run your business.
All the above mistakes would be costly enough to close a business for good. With the right coverage, you can avoid closing your doors from a simple mistake by assuring you can afford legal fees.
Does Business Insurance Cover Legal Fees?
As mentioned above, business insurance can cover many things such as property damage, employee injuries, and commercial vehicles. These policies will help cover the costs of building damage, employee hospital bills from workers' compensation filings, and commercial auto damage.
Only liability insurance will protect you from the mistakes mentioned above and hence will help you cover your legal costs. General liability insurance policies cover the costs of lawsuits filed against you.
With professional liability insurance, you can cover the cost of legal defense in the event your business is sued. This includes the cost of hiring a lawyer or attorney, court costs, witness fees, police reports, insurance audit expenses, or settlement costs.
However, there are some exclusions to note. You can only get legal fees covered if defending against a lawsuit. Unfortunately, if you decide to sue a customer who did not pay for your services, your legal fees will not be covered by insurance since you are the one initiating legal action. Additionally, your legal fees will not be covered if the lawsuit involves discrimination or abuse.
Business Insurance Colorado from Centennial State Insurance Agency
If you want to protect your business as much as possible, look into business owner policies to bundle multiple coverage needs into one.
If you are looking for the right business coverage, our experts at Centennial State Insurance Agency are ready to help! As commercial business specialists, we understand what it takes to properly insure all that you have invested into your business. We want to ensure you and your employees are properly taken care of if a disaster were ever to strike.
Contact us to compare quotes and properly insure your home, property, and automobile today!