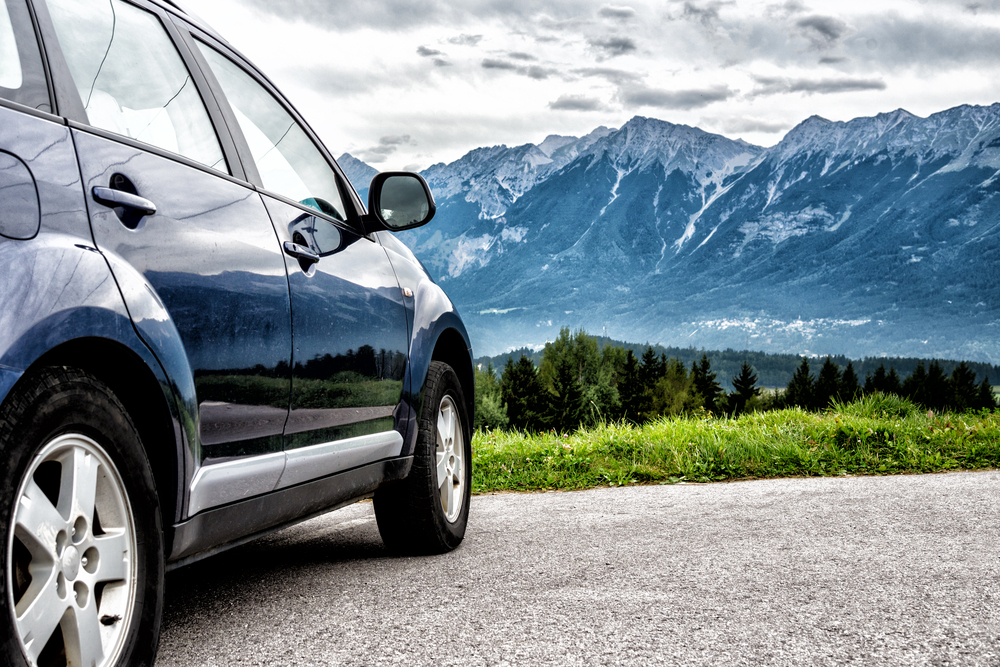 Most already know your car insurance can save you from financial ruin in the unfortunate event of an accident. Or, it is likely you already possess an auto insurance policy, but you have no idea what it covers or why you're paying a higher premium than your friends or family. If it's time for you to take a closer look at your policy, we'll detail what car insurance covers in the state of Colorado and how you can get your hands on the best rates available by working with the most knowledgeable insurance brokers in the area.
What is Car Insurance?
Car insurance in Colorado is required, just as it is anywhere else in the United States, with a few exceptions. The minimum amount of liability coverage changes from state to state, but in Colorado, you will see the minimum posted as 25/50/15. The first number is the liability coverage provided per person. The second number is $50,000, This is the total amount of liability coverage. Finally, the last number is $15,000, is the amount of property damage that your policy would pay.. The insurance company will only cover up to those amounts, so if liability expenses exceed $50,000, you will need to pay out of pocket. Of course, you can always get higher coverage! The amounts listed are only the minimum requirements. Therefore, this will essentially cover you if you're found liable for medical or property damages while operating a vehicle.
Ask your insurance broker more about full coverage policies if you're looking to truly cover yourself in any situation. Full coverage policies go beyond the minimum state requirements and may also include:
Collision: While technically optional, collision insurance is highly recommended whenever you're financing a vehicle. This policy will pay you cash for the value of your car if it is totaled in a collision.
Comprehensive: When most people think of accidents, they think of collisions involving other cars, but often damage can be done to your car outside of fender benders in traffic. This is where compressive policies come in to help with other "acts of god" like hail damage or other criminal acts like theft. Comprehensive policies can also cover oddities like hitting a deer.
Loss of use: If your car is ever inoperable, a loss of use policy will reimburse you for your rental car fees.
Personal property: Any unattached personal items found in your car that are damaged from an accident can be covered if you purchase a personal property policy.
Uninsured or underinsured: Ever worry about what would happen if a driver who hit you was uninsured? You won't have to if you're covered with a UM/UIM policy. In Colorado, approximately 15% of drivers are uninsured, so never overlook the importance of this coverage.
What Goes into Car Insurance Cost?
When you purchase car insurance coverage, you will need to pay a premium each month. The average cost of car insurance in Colorado tends to be slightly higher than the national average. Essentially, there are several factors that assess your financial risk. Some of these cannot be controlled, such as your age, but you can still make an impact on others based on your choices and history. Some of the factors include:
Age: Drivers under the age of 25 and over the age of 65 accrue more losses than any other age group, so unfortunately, car insurance premium rates are higher for anyone outside of the 25-65 age range.
Driving History: Any time you get into an accident, your rate can be affected to up to three years. Multiple moving violations may also increase your premiums.
Car Model: The specifications of your car also play a large part in determining your rate. The size of the vehicle and the size of the engine, as well as the safety features all factor into the rate.
Credit Score: Since car insurance is largely concerned about financial risk, your credit score is also considered. Increasing your credit score will be rewarded with a lower premium. Make sure to review your policy if you know your credit score has improved over time.
How to Get the Best Car Insurance Rates
Having great coverage is just a start. You might be wondering how you can keep yourself covered while still enjoying lower premium rates. Beyond choosing a safe vehicle, there are a few ways you can get a better insurance rate.
Pay in Full
Some insurance policies will offer reduced rates if you're willing to pay the entire annual sum at once. If that amount is too high, check to see if there are semi annual installments instead, or discounted rates for automated payments.
Raise Deductible
If you are in a situation where you can afford a payout in the event of an accident, then consider increasing your deductible to lower your monthly payments.
Driver Safely
If you have a clean driving history, you'll be rewarded with lower rates. Some policies offer additional bonuses for safe driving habits.
Review Your Policy with the Right Insurance Broker
Take time to review your policy and don't be afraid to shop around for better rates. Consider independent brokers who know the area well and can compare multiple providers at one time, so you're getting the best deal available.
Car Insurance in Colorado
If you need auto insurance, then our agents at Centennial State Insurance are ready to help! We're based in the Denver, Colorado area, so we are familiar with Colorado insurance rates and what causes them to increase. The cost of car insurance in Colorado will vary from one person to the next, but we just want to make sure you have the best coverage possible to make you feel safe on the road.
Contact us today to get started with a free quote! We actually mean it when we say free, and it won't cost you anything additional to use our services over the other guys.