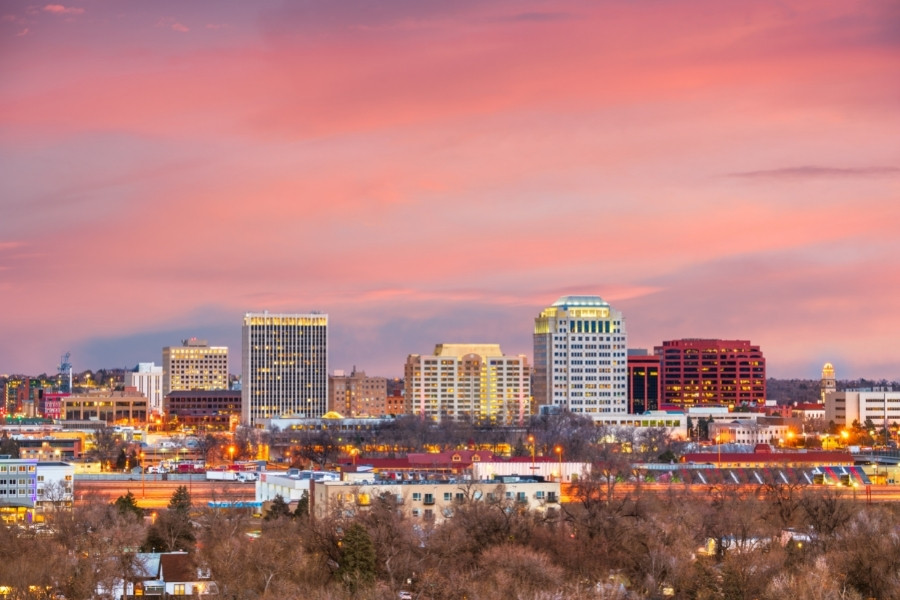 Colorado Springs is the second-largest city in the state and relies largely on tourism output. Located at the base of Pikes Peak, the highest point of the Front Range of the Rocky Mountains, the city draws in thousands of people annually. With the Southern Rocky Mountains to the west and the Palmer Divide to the North, Colorado Springs is no stranger to all kinds of different terrains. Due to the unique geographical features, Colorado Springs hosts many outdoor attractions such as the Garden of the Gods Park and the Pikes Peak Summit Complex.
With so many outdoor-heavy attractions, a city like Colorado Springs can be at the mercy of unique hazards. When faced with the unpredictable, it is best for you, your family, and your belongings to be covered with mountain insurance. We discuss how securing a mountain insurance policy will help prepare you for any obstacles.
Mountain Insurance in Colorado Springs, CO
Beautiful mountain living is not without its risks. If you are new to the area, you may be unaware of the year-round threats like wildfires, winter storms, and landslides. Have you recently moved to the Colorado Springs area and in need of coverage? Contact a reliable agent to evaluate your potential risks to cover you before disaster strikes.
Wildfire Coverage
It may seem great that Colorado experiences so many sunny days, but as a result, many areas of the state deal with times of drought, which can lead to brutal wildfires. Colorado Springs experienced a ruthless wildfire originating in the Waldo Canyon which lasted 19 days and left over 300 homes and 18,000 acres of land in western Colorado Springs destroyed. Communicating with your insurance agent will help you find the right coverage to protect your home from a tragedy like this.
Winter Storm Coverage
Depending on where you are, snowfall in Colorado Springs can vary. Many parts of the city lie near plains or deserts, and will still see a moderate amount of snow, although it may disappear quickly thanks to the sun. However, living in the west near the mountains means you're likely to see triple the amount.
With higher-than-average snowfall amounts, winter storms will cause the unprepared to fumble around when their pipes freeze or basements begin to flood. Even with precautions in place, most people are unaware that homeowner's insurance typically does not cover flood insurance, meaning flooding caused by melting snow likely will not be covered. Consult with your agent to seek extra protection if your home is found in an area prone to flooding.
Landslide, Mudslide, Mudflow, and Rockslide Coverage
Landslides can start from heavy rain, wildfires, or earthquakes and are considered natural occurrences that happen occasionally throughout the state. Living next to the largest mountain range in the country in Colorado Springs may be enough incentive to update your mountain insurance policy. Flood insurance may provide coverage from mudslides, but insurance policies for landslides, mudslides, and rockslides all require special, individual policies to get covered. Discuss and explore these different policies and learn more by calling your insurance agent at Centennial State Insurance today!