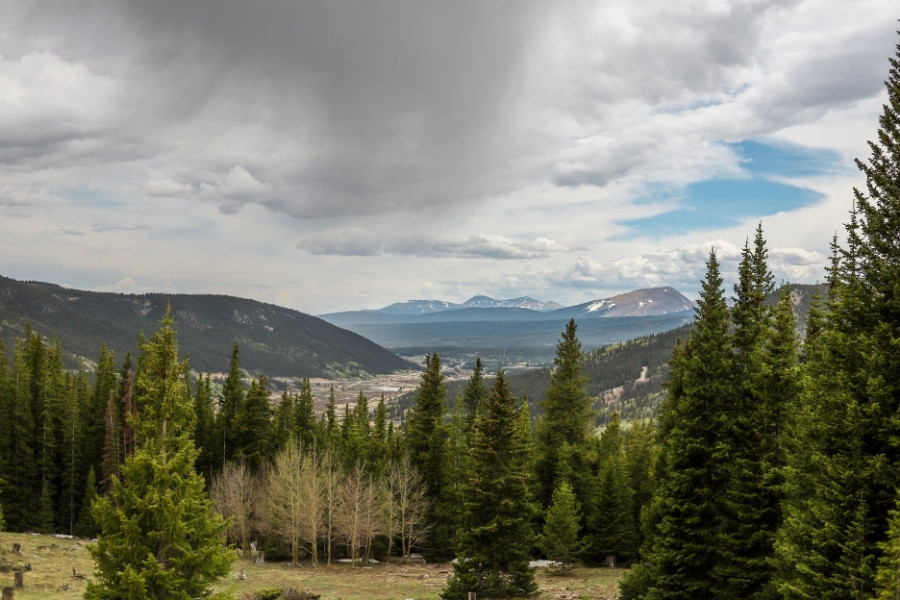 You will find Fairplay located centrally in the state of Colorado. Even with a small population of just over 700, Fairplay is still the county seat and most populous municipality in Park County. This makes it the largest community in South Park, a large 1,000 square foot grassland basin formed by the Rocky Mountains. Originally founded as a mining settlement, the town still celebrates its mining heritage with festivals to attend and museums to visit.
Overall, Fairplay is a true mountain community, with an elevation near 10,000 feet, grand mountain views from nearly every direction, and many acres of hilly grasslands. Because of this, homeowners and businesses need to be prepared for the unique weather conditions and natural disaster threats posed by the area. We discuss how securing a mountain insurance policy will help prepare you for any obstacles.
Protection from Wildfires
Just miles away from Fairplay lies vast amounts of grasslands, otherwise known as a major wildfire risk. Park County is no stranger to wildfires, having experienced nearly 50 acres of burn damage from a recent fire. Most frighteningly of all is often no one knows how these fires start, proving it is always best to proactively secure the right policy to protect you from wildfire damage and relocation fees before it's too late.
Winter Storm and Avalanche Hazards
Unlike some other largest cities in the eastern part of the state, living near the mountains means lots of snow. Incredible winter storms have hit the state hard in the past, where mountain communities may experience nearly twice as much snowfall as Denver. Not only are these storms hazardous to driving conditions, but the amount of snow from a particularly bad storm can end up collapsing your roofs.
Due to the elevation and snowfall, Colorado is also the country's most dangerous hot spot for avalanches. They typically experience twice as many avalanche events than comparable states, such as Alaska. Communicate with your insurance agent about additional coverage you may need to protect yourself from weather events other parts of the country may not even think about.
Mountain Insurance in Fairplay CO from Centennial State Insurance Agency
Beautiful mountain living is not without its risks. If you are new to the area, you may be unaware of the year-round threats like wildfires, winter storms, and landslides. Have you recently moved to the Colorado Springs area and are in need of coverage? Contact a reliable agent to evaluate your potential risks to cover you before disaster strikes.
Living next to the largest mountain range in the country in Fairplay may be enough incentive to update your mountain insurance policy. While your homeowner's policy may cover you from certain weather-related events, you may want to check with a reliable agent to ensure you have the coverage you need from wildfires, floods, winter storms, avalanches, and mudslides. Discuss and explore these different policies and learn more by calling your insurance agent at Centennial State Insurance today!