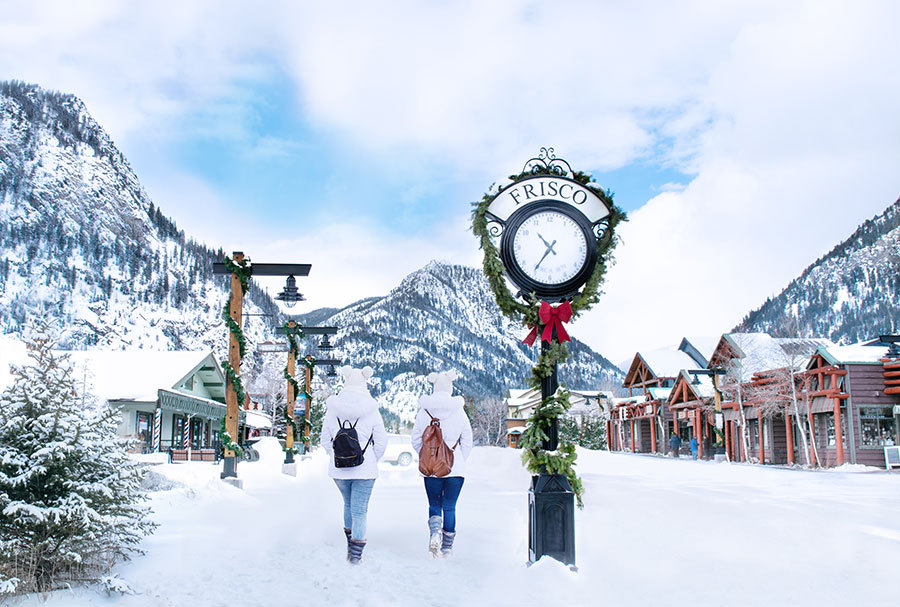 Popular for its winter wonderland slopes that attract skiers from across the country, Frisco, Colorado, is as adventurous as it is historic. With many attractions, including the Frisco Adventure Park, the Frisco Historic Park and Museum, Main Street, Meadow Creek Park, and the Frisco Bike Park, this Summit County city brings its scenic beauty year-round. Have you recently moved to the area and need mountain insurance in Frisco, CO? We discuss how you can prepare for anything year-round by securing a mountain insurance policy.
Mountain Insurance in Frisco, CO
It's so easy to immerse into Frisco's scenic and steady culture quickly. However, with beautiful mountainous landscapes comes risk. Have you considered the risks associated with living near the mountains? Anyone new to the mountains might not be aware of the year-round hazards such as wildfire, winter storms, and even landslides or rockslides. With unpredictable acts of nature, it is comforting to know your family is properly cared for when covered under mountain insurance.
Wildfire Coverage
Even if wildfire season just ended at the time you read this, now is the best time to secure the right wildfire coverage! Once there is an active wildfire in or near Summit County, insurance plans will temporarily freeze, resulting in the suspension of issuing or amending any insurance policies until the fire is controlled and extinguished. Therefore, contact your insurance agent to evaluate your individual risks and verify that you have adequate coverage.
As a general rule of thumb, most homeowners acquire dwelling coverage or homeowner's insurance that provides adequate limits to replace any damage to the property in the event of a wildfire breaking out in Frisco, CO.
Winter Storm Damage Coverage
Many locals know that Frisco's snowfall can quickly accumulate throughout the winter season, averaging at 159 inches of snow in any given season. Therefore, it is important to verify which wintertime perils are specifically covered under your current insurance policy and secure adequate winter storm damage coverage for your home before it's too late.
One aspect to keep in mind is that a standard homeowner's insurance policy typically excludes coverage for flood damages, whether it be from a burst pipe or because of outdoor flooding entering your home. As a result, if your home suffers damage caused by winter-related flooding (like heavy snowmelt), this claim would be excluded from coverage unless you also secure a separate flood insurance policy.
Landslide, Mudslide, Mudflow, and Rockslide Coverage
Landslides can activate from rainstorms, earthquakes, wildfires, and even construction. Various in size and severity, landslides, mudflows, and rockslides naturally and recurringly occur throughout Colorado. As a new homeowner in Frisco, CO, it's best to prepare in advance by securing the right coverage for your needs.
Typically, homeowners and renter's insurance policies exclude coverage for these sudden acts of nature as they require special insurance. As a result, you will need to secure insurance policies to cover the different perils: one policy for landslides, rockslides, and mudslides, and another separate policy for mudflow.
However, if you already have flood insurance, verify if coverage includes mudflow, as some policies might already offer partial coverage. Alternatively, an insurance policy, Difference in Conditions (DIC), includes coverages applicable to floods, landslides, mudflow, and even earthquakes.
Call your insurance agent today to discuss your current insurance limits and exclusions and explore additional coverage options!
Secure Your Mountain Insurance in Frisco, CO with Centennial State Insurance Agency
If you are looking for the right coverage while living near the mountains in Frisco, CO, our experts at Centennial State Insurance Agency are ready to help! As mountain specialists, we understand what it takes to insure homes properly in the mountains to make sure your home is rebuilt and you are properly taken care of.
According to insurance agent Savannah Martin at Centennial State Insurance Agency:
"We understand the unique needs of those located in wildfire areas and work with insurance companies to understand this as well. We are able to help you with your home, auto, boat, motorcycle, RV, business, or life insurance needs. We pride ourselves in working with our clients and educating them on their insurance needs while providing excellent customer service."
Contact us to compare quotes and properly insure your home, property, and automobile today!