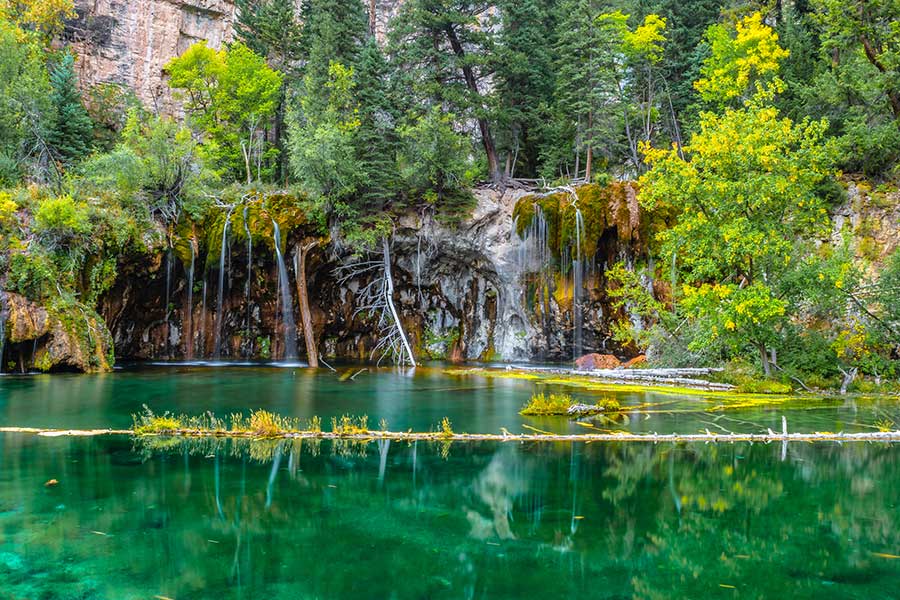 Famous for its scenic Alpine and canyon views, Glenwood Springs, Colorado offers limitless adventure and opportunity. Home of the Glenwood Caverns Adventure Park, Hanging Lake Trail, Iron Mountain Hot Springs, and the Sunlight Mountain Resort, the city promises full entertainment and adventure for its residents and visitors all year long. However, despite the captivating beauty and adventure brought by Glenwood Springs, CO, it is important for those living in the area to always consider the risk of wildfires and be prepared in advance. In the content below, we discuss how you can prepare for wildfires by securing mountain insurance in Glenwood Springs, CO.
Mountain Insurance in Glenwood Springs, CO
It is easy to find yourself quickly immersed in the breathtaking and historical landscape of Glenwood Springs, CO. However, while immersed in the surrounding nature, have you considered the danger and risks associated with living near the mountains? In unpredictable acts of nature with events such as a wildfire, it is comforting to have confidence that you and your family will be properly cared for when covered under mountain insurance.
Update Your Mountain Insurance to Include Wildfire Coverage
Regardless of when the start of wildfire season is, contact your insurance agent to evaluate your individual risks and verify that you have adequate coverage. Keep in mind that once there is an active wildfire in or near your area, insurance plans will be placed on a temporary freeze, meaning that you cannot amend or issue any insurance policies until the fire is both controlled and extinguished.
Most people successfully secure dwelling coverage or homeowner's insurance with adequate limits to replace any damage to the property in the event of a wildfire breaking out in your area. However, before your insurance policy freezes, here are a few additional measures you can take to adequately insure your home.
Replacement Cost Coverage
When a personal property coverage contains replacement cost coverage on your policy, that means it will reimburse you for any personal items in the event your home is lost in a fire. As a result, this coverage allows a full reimbursement to replace your items at no additional cost to you.
Separate Structures Coverage
Separate structures coverage protects additional buildings that are detached from your home. Examples may include detached garages, sheds, or other structures built on your property. Oftentimes, in original policies, these are written with low coverage limits. However, they can be increased to make sure there is adequate coverage to replace these.
Additional Living Expense Coverage
A major wildfire can quickly destroy an entire neighborhood. Therefore, an additional special insurance coverage to look for is the additional living expense. This coverage refers to the amount paid to you if you need to either evacuate or find temporary living arrangements throughout the duration of your home rebuild. Therefore, if you are currently without this coverage, be quick to solidify an adequate amount of coverage to support the duration of time you would otherwise be out of the home.
Auto Coverage
In addition to extra homeowner's insurance coverages, do not forget to verify that your auto insurance provides adequate coverage. By failing to secure comprehensive coverage on your automobiles, you risk the result of not receiving a replacement vehicle in the event of a comprehensive auto claim such as a wildfire.
Secure Your Mountain Insurance in Glenwood Springs, CO with Centennial State Insurance Agency
If you are looking for the right coverage while living near the mountains in Glenwood Springs, CO, our experts at Centennial State Insurance Agency are ready to help! As mountain specialists, we understand what is takes to insure homes properly in the mountains to make sure your home is rebuilt, and you are properly taken care of.
According to insurance agent Savannah Martin at Centennial State Insurance Agency:
"We understand the unique needs of those located in wildfire areas and work with insurance companies to understand this as well. We are able to help you with your home, auto, boat, motorcycle, RV, business, or life insurance needs. We pride ourselves in working with our clients and educating them on their insurance needs while providing excellent customer service."
Contact us to compare quotes and properly insure your home, property, and automobile today!