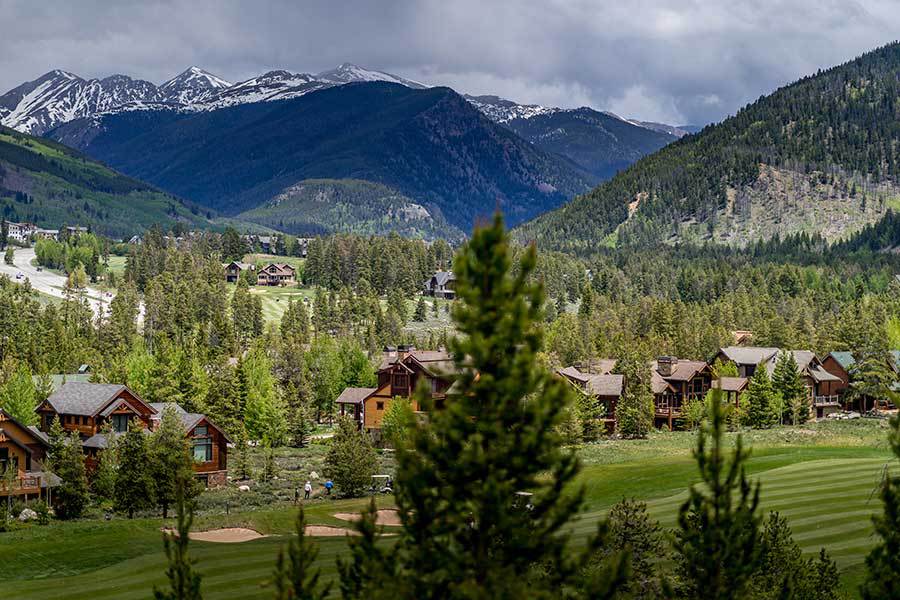 Known for the Keystone Ski Resort, as well as its five-acre skating lake, extensive hiking trails, and many five-star restaurants, Keystone, CO is a great place to settle for adventure seekers and urbanites alike. Have you recently moved to the area and need mountain insurance in Keystone, CO? Below, we discuss how you can prepare for anything Keystone has to offer by securing a mountain insurance policy.
Mountain Insurance in Keystone, CO
Mountain living offers a lot of unique experiences. Beautiful vistas, engaging culture, but also some increased risks. Whether you are brand new to the area or are now considered a local, some of the hazards you may have to encounter include wildfire, winter storms, and even landslides or rockslides. With unpredictable acts of nature like these a common occurrence, it is comforting to know your family is properly cared for when covered under mountain insurance.
Coverage for Wildfires
Securing the right wildfire coverage in a timely matter is an absolute must, especially as incidences of wildfire throughout Colorado continue to increase. Once here is an active wildfire in or near Summit County, insurance plans will temporarily freeze, meaning that no insurance policies may be issued or amended until the fire has been completely controlled and extinguished.
Don't wait until it's too late to get the insurance you need. Contact your agent to evaluate your individual risks and verify you have adequate coverage.
Coverage for Winter Storm Damage
Keystone averages a staggering 160 inches (that's over 13 feet!) of snow every year, making it even more important to verify your winter storm damage coverage. If your current policy doesn't have adequate coverage to protect your home from the harsh Colorado winters, it's time to reconsider your plan.
Most homeowners don't know that most standard policies exclude coverage for flood damage, meaning that claims due to burst frozen pipes or flooding from heavy snowmelt will likely not be covered. Get the insurance you need to ensure your home is completely covered.
Landslide, Mudslide, Mudflow, and Rockslide Coverage
As a homeowner in Keystone, CO, it is always best to secure the right coverage for your needs. One of those needs may likely be landslides.
Typically, homeowner's or renter's insurance policies exclude coverage for these sudden acts of nature, leaving you high and dry when you need coverage the most. Accordingly, you should consider securing additional insurance policies to keep yourself protected against worst-case scenarios.
Secure Your Mountain Insurance in Keystone, CO with Centennial State Insurance Agency
If you are looking for the right coverage while living near the mountains in Keystone, CO, our experts at Centennial State Insurance Agency are ready to help! As mountain specialists, we understand what it takes to properly insure homes and ensure you and your family are properly taken care of if disaster were ever to strike.
According to insurance agent Savannah Martin at Centennial State Insurance Agency:
"We understand the unique needs of those located in wildfire areas and work with insurance companies to understand this as well. We are able to help you with your home, auto, boat, motorcycle, RV, business, or life insurance needs. We pride ourselves in working with our clients and educating them on their insurance needs while providing excellent customer service."
Contact us to compare quotes and properly insure your home, property, and automobile today!