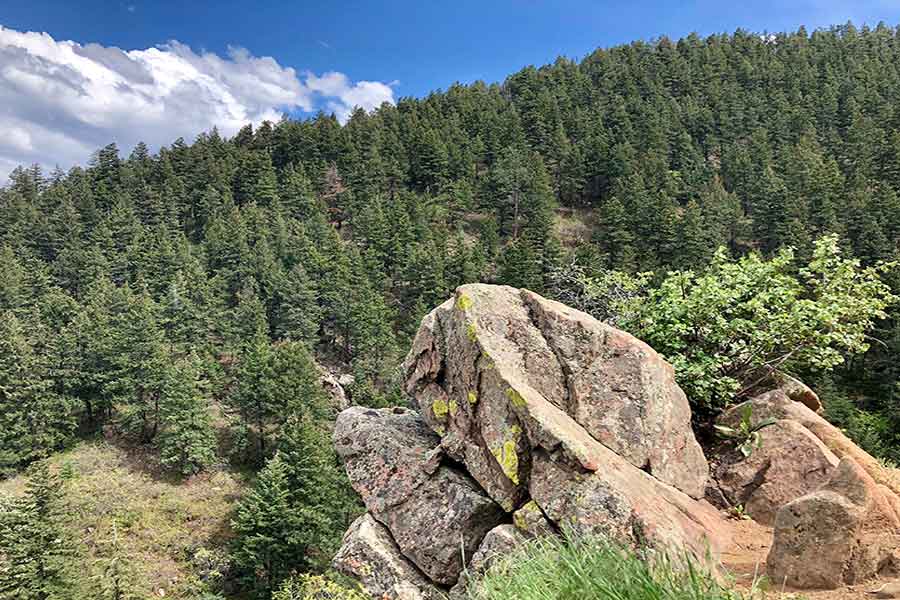 A setting perfect for a new National Geographic documentary, Littleton, Colorado offers limitless adventure, beauty, and history. Just a short drive from the South Platte Park, Carson Nature Center, Arapahoe Greenway Trail, and Chatfield State Park, this adventurer's paradise promises entertainment and refuge for its residents and visitors year-round. However, despite the captivating beauty brought by Littleton, it is important for those living in the area to always consider the risk of winter storm damage and be prepared in advance. Below, we discuss how you can prepare for winter storm damage by securing mountain insurance in Littleton, CO.
Mountain Insurance in Littleton, CO
It's so easy to find yourself quickly immersed in the captivating, scenic landscape of Littleton, CO. However, while immersed in the surrounding nature, have you considered the danger and risks associated with living near the mountains? In unpredictable acts of nature with events such as severe winter storms, it is comforting to rest assured that you and your family will be properly cared for when covered under mountain insurance.
Explore below the importance of securing proper winter storm damage insurance and how to prepare your home for the winter season.
Update Your Mountain Insurance to Include Winter Storm Damage
As locals are well aware, the mountains can accumulate vast amounts of snow throughout the winter season. That said, it is important that you provide adequate coverage for your home, auto, and business.
Despite how most traditional policies for your home already include coverage for damages caused by winter-related storm damage as a result of wind, snow, ice, freezing rain, and severe temperatures, take some time to review your homeowner's policy to verify which wintertime perils are covered specifically.
Furthermore, it is important to note that standard homeowner's insurance policies do not provide coverage for flood damage. As a result, if your home suffers damage caused by winter-related flooding (like a heavy snow melt), this claim would be excluded from coverage unless you also secured a separate flood insurance policy in place.
How to Prepare Your Home for Winter
While your insurance may provide some coverage for winter storm damage, the best option is to take steps to prevent winter-related damage from occurring in the first place. The following are some tips to help protect your home from harsh winter weather:
Clean your gutters and downspouts to allow melting snow to flow away from your home
Inspect and repair roof shingles and flashing to prevent water damage
Trim tree branches on your property, especially ones near the exterior of your home
Apply weather stripping and caulking around doors and windows and inspect storm doors and windows for broken glass
Drain water from pipes leading to exterior faucets and remove garden hoses
Insulate pipes that are susceptible to freezing
Have your heating system cleaned and inspected
If leaving the house unattended for longer than thirty (30) days, shut off the water and drain interior pipes
What If the House is Unattended During the Winter?
In the event your home suffers damage while left unattended during the winter season, there are some additional issues to consider. If your home is unattended for more than thirty days at a time, it is paramount that you properly winterize the entirety of the home's interior and exterior to prevent any winter storm-related damages from escalating, beginning with the list above.
Failing to do so will result in costly repairs made on your dime as most homeowners policies exclude coverage for any damages accrued after failing to properly winterizing the premises.
How to Prepare You and Your Family for Winter
Although it is important to put proper measures in place to protect your home, you cannot be replaced. Therefore, be sure to follow the following protocols provided by the Colorado Division of Homeland Security & Emergency Management before the arrival of a severe winter storm:
Be familiar with winter storm watches and warnings.
Service snow removal equipment: have rock salt on hand to melt ice on walkways and kitty litter to generate temporary traction.
Winterize your vehicle and keep the gas tank full. A full tank will keep the fuel line from freezing.
Make sure you have sufficient heating fuel as regular fuel sources may be cut off.
Insulate your home by installing storm windows or covering windows with plastic from the inside to keep cold air out.
Have safe emergency heating equipment available such as a fireplace with an ample supply of wood, or small, well-vented, wood, coal, or camp stove with fuel.
Keep pipes from freezing by wrapping pipes in insulation or layers of old newspapers, covering the newspapers with plastic to keep out moisture, and letting faucets drip a little to avoid freezing ─ know how to shut off water valves.
Have disaster supplies on hand in case the power goes out. Include a flashlight and extra batteries, portable, battery-operated radio and extra batteries, a first aid kit, a one-week supply of food (include items that do not require refrigeration or cooking in case the power is shut off), a manual can opener, one-week supply of essential prescription medications, extra blankets and sleeping bags.
Develop an emergency communication plan in case family members are separated from one another during a winter storm (a real possibility during the day when adults are at work and children are at school) and have a plan for getting back together.
Ask an out-of-state relative or friend to serve as the "family contact" because after a disaster, it is often easier to call long distance. Make sure everyone knows the name, address, and phone number of the contact person.
If you will be going away during cold weather, leave the heat on in your home ─ set to a temperature no lower than 55° F.
Once the blizzard arrives, be sure to stay indoors, have plenty of warm blankets and coats, and stay hydrated. Furthermore, keep the thermostat set to the same temperature both during the day and at night. By suspending the use of lower nighttime temperatures, you may incur a higher heating bill, but you can prevent a much more costly repair job if pipes freeze and burst.
Secure Your Mountain Insurance in Littleton, CO with Centennial State Insurance Agency
If you are looking for the right coverage while living near the mountains in Littleton, CO, our experts at Centennial State Insurance Agency are ready to help! As mountain specialists, we understand what is takes to insure homes properly in the mountains to make sure your home is rebuilt, and you are properly taken care of.
According to insurance agent Savannah Martin at Centennial State Insurance Agency:
"We understand the unique needs of those located in mountainous areas and work with insurance companies to understand this as well. We are able to help you with your home, auto, boat, motorcycle, RV, business, or life insurance needs. We pride ourselves in working with our clients and educating them on their insurance needs while providing excellent customer service."
Contact us to compare quotes and properly insure your home, property, and automobile today!