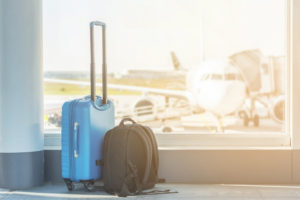 A travel insurance policy can protect you from a variety of unexpected circumstances while you're traveling. Travel coverage is literally indispensable for international trips, and for travelers of all ages and occupations, it's a great way to take control over the potential costs of a trip. Travel insurance is best purchased when booking a trip, so you are prepared for the possibility of cancellations before they happen. Just like any other type of insurance, you won't be covered if you decide to get a policy after something goes wrong. Are you in need of the best travel insurance Denver has to offer? Read on for more about why you should get travel insurance and what a travel insurance policy covers.
Why Get Travel Insurance?
The decision to get travel insurance and determining what kind of plan you need will be influenced by your destination and who is traveling with you. The farther you travel, the more likely you will need a solid insurance policy to back you up on your trip. Knowing more about where you're going can help you decide, such as being aware of where the nearest hospital is from where you're staying in case of emergency. You may find it necessary to obtain a policy if you will be traveling with children or someone elderly, as they may be more vulnerable.
What does Travel Insurance Cover?
Lots of unexpected events can occur during travel, some even before you leave! A trip can be a big investment, one that you don't want to see go to waste or turn disastrous if you're not prepared. A good travel insurance policy can protect you from the following.
Accidental injury, sickness, or death of you, a traveling companion or a family member
Weather events that cause cancellations in travel plans or a cessation of service
Mandatory evacuation ordered by local authorities at your destination due to hurricane or other natural disaster
Strike that causes complete cessation of travel services of your carrier
Bankruptcy and/or default of your travel supplier
Terrorist attacks that occur in your destination city
You or your traveling companion are terminated, or laid off from employment
Minor inconveniences such as lost or delayed luggage
Travel Insurance Denver with Centennial State Insurance Agency
Whether you're planning on going solo or with a group of friends or family, Centennial State Insurance Agency can help you find an appropriate domestic or international travel insurance policy that meets your needs. Get in touch with one of our agents to talk you through receiving a travel insurance policy for your next big trip. Contact us today!