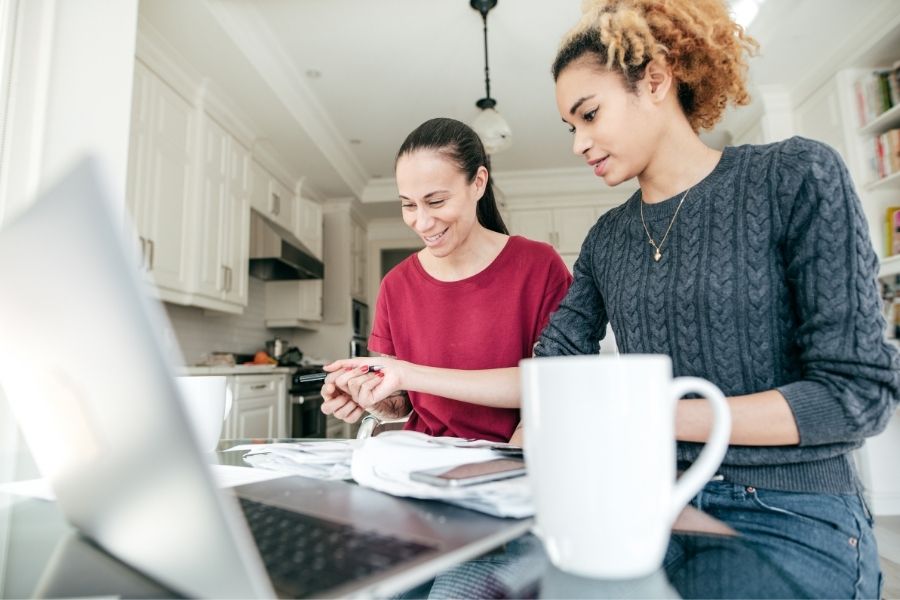 Homeowners insurance is vital for safeguarding your property and your family. You might think you've done your due diligence once you've chosen a policy, but choosing a policy is only the first step. Once you've got a sensible policy, you've still got to go through the process of creating a home property inventory.
The home property inventory helps ensure that you're going to get the most protection from your insurance. If disaster strikes your home, the property inventory will be the tool that you look back on as your guide to replacing your belongings.
Keeping an up-to-date inventory can be a challenge for many people, because their property inventory changes on a yearly basis. Performing your inventory during your annual spring cleaning just makes sense! Here's what you need to know about the property inventory process.
What Is Property Inventory?
A home property inventory is a list of possessions in your home or apartment. This list will be used when you're making a claim against your homeowners insurance policy for anything that is damaged or destroyed during a fire, theft, or another covered disaster on your insurance policy.
Some homeowners insurance policies require a home property inventory to ensure coverage in the event of a disaster. Even if it's not a requirement of your homeowner's insurance policy, it's still helpful to have such an inventory. In the event that you are a victim of a covered event, having this list will make getting back on your feet easier.
Your personal property inventory should include documentation that captures what is in your home – everything – from your clothing to collectibles, bathroom toiletries, and even the food in your fridge. Everything.
What is Property Inventory Good For?
When a disaster occurs, having an inventory already prepared can increase the amount that you request on your claim. Are you wondering why? It's simple:
Often, following a disaster, homeowners find it hard to remember what they used to own. In fact, even under the best circumstances, most people have a hard time remembering what's in their bedroom, their living room, their garage. When a disaster strikes, the distress of the disaster can make remembering what you used to own even harder.
How to Create a Property Inventory
There's more than one way to create a property inventory for your home. You can choose a method that makes you feel the most comfortable, provided that your insurance company has no specific requirements regarding your inventory format and documentation.
Check your homeowners insurance policy for any requirements before making your home inventory. You don't want to go to the trouble of making a home inventory only to find out that you failed to meet a requirement of your insurance company.
Make a List
Making a list of everything you own is a thorough way to document your possessions and the contents of your home. Keep the list organized by room, with headers, to make your list easier to read and easier to write. Although you can use pen and paper to make your list, updating such a list can become onerous and messy. Consider using a program like Excel or Word.
If you have time, write down the replacement value of each item. This will make it easier to determine whether your coverage is adequate for your property. It's worth noting that a program like Excel can easily add amounts in columns and rows, so you don't have to go to the trouble of adding those amounts yourself. When you're listing items like electronics, make a note of model numbers or serial numbers, brand names, etc.
Take Pictures
Taking pictures is one of the fastest, easiest ways to document what's in your home. Videos work too. As you're taking pictures (or videos), go deep into what you own. Start by positioning your camera to capture the entire layout of each room. Next, start looking inside drawers, cabinets, and baskets.
Pull out the things you own and spread things on the floor or bed for better pictures. These pictures will also serve as proof of the things you own, should you ever have to justify an expense or claim for your insurance company.
It's worth noting that if you should ever have to evacuate your home – maybe due to a nearby wildfire – a home video is a fast way to document what you own before you run out the door. If this happens before you're able to make your property inventory, keep this in mind.
Copy Receipts
Take pictures of any receipts, or scan your receipts on your at-home printer. This is especially smart for any items that are under warranty. Speaking of which – if you have the copy of the warranty, this too would be something to copy.
Don't Forget…
There's a lot to think about when you're trying to make a property inventory. It's easy to forget some of the small things that make your house a place of convenience and comfort. Some items you'll want to remember:
Holiday Decorations
Pull out your holiday decorations and take pictures. If you have pictures of your holiday decorations from this year's holiday celebrations, include those with your home inventory.
Junk Drawer Items
All those little tools, binder clips and office supplies can add up when you're trying to replace the items in your house.
Cosmetics
Pull open your bathroom drawers and inventory the cosmetics and toiletries you keep on hand. Don't forget that electric toothbrush, floss, and more.
Pet Supplies
Your pet will need replacement items, in the event that you lose everything in your home. Pet supplies tend to be on the floor rather than neatly tucked away in a closet or drawer, so it's easy to forget these things when you're making an inventory list.
Food
A typical family of four can easily have $1,000 worth of food in their refrigerator and chest freezer. Inventory your food, especially that food you've been keeping in the chest freezer for the last year. You'd be amazed how much money you could spend replacing it.
When the Work Is Done, Save It Off-Site
Your home could be lost in a fire tomorrow. Anything on-site during a devastating fire could be lost forever – including your property inventory. If your file is an electronic document, save it in the Cloud or email it to yourself for future reference.
If your inventory is on paper, put it in a safe deposit box at your local bank. Consider mailing a copy of it to your relatives in another state. If you live in an area prone to wildfires, your list could be destroyed if it's kept anywhere near your home, so think ahead when you're trying to decide where to store your inventory.
Don't Forget to Update
Update your list annually during spring cleaning time to ensure that you maintain a reliable list. Need more information about what is property inventory or how to make one? Contact Centennial State Insurance Agency for answers to your property inventory questions.