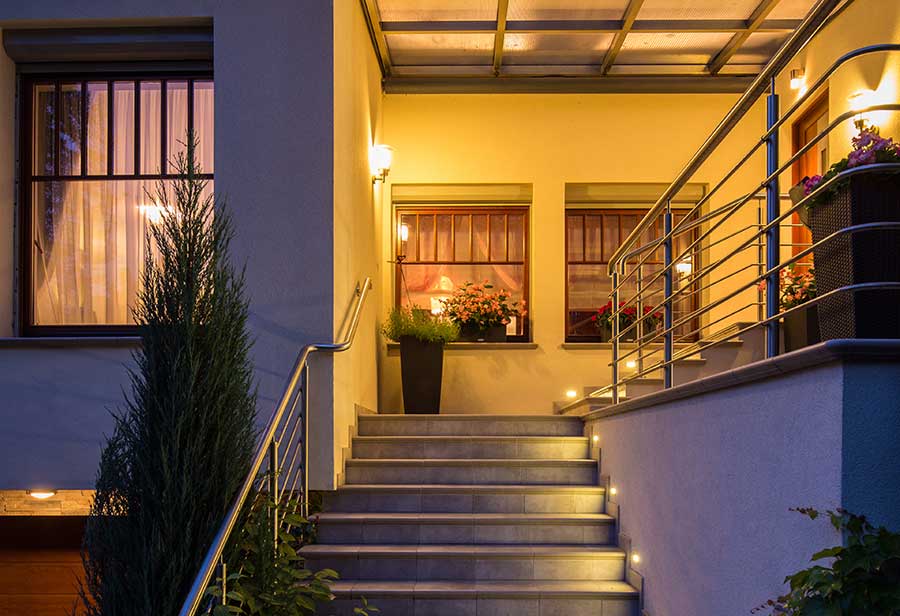 It's time for your yearly family vacation, excitement is in the air, the suitcases are packed and by the door. However, did you remember to secure your home while you're away?
Statistics show most homes are broken into while the residents are out of town, don't be an unscrupulous robbers' next victim. If you need to update your homeowner's insurance policy with Centennial State Insurance Agency in Bailey, CO gets it taken care of before you head off on your vacation. The following tips will help defer any robbers and make it look like your home is occupied and you're going about your business as usual.
Home Security Technology
Inside Your Home
Smartphones are a great way to help keep your home safe. You can turn lights on and off at specific times, however, it's best to mix it up just a little such as turning the lights on and off at a different time each day you're away but only by 15 minutes or so because very few people have such a rigorous schedule that they turn their lights on and off in the same rooms at the same time. You need to stagger it a little bit different lights at different times.
Also, it goes without saying make sure all your windows and doors are securely locked before you leave.
Outside Your Home
If you have a garage, park your car in it. This way, no one will know it hasn't left the driveway in days. Do not leave a key outside and have your newspaper service stopped while you're away and have the post office hold your mail.
If you plan to be out of town for an extended time, continue to have your landscapers come at their regular time. Additionally, if you have a sprinkler system leave that as it is and have a family member, friend, or neighbor stop by daily at a different time and check things out to make sure all is well.
Secure Your Home with Centennial State Insurance Agency
Once you return home you may decide to make some changes to your homeowners' policy call Centennial State Insurance Agency in Bailey, CO to set up an appointment.
As Colorado insurance specialists, we understand what is takes to properly insure homes in the centennial state to make sure your home is rebuilt, and you are properly taken care of.
According to insurance agent Savannah Martin at Centennial State Insurance Agency:
"We understand the unique needs of those located in [Denver] and work with insurance companies to understand this as well. We are able to help you with your home, auto, boat, motorcycle, RV, business, or life insurance needs. We pride ourselves in working with our clients and educating them on their insurance needs while providing excellent customer service."
Contact us to compare quotes and properly insure your home, property, and automobile today!