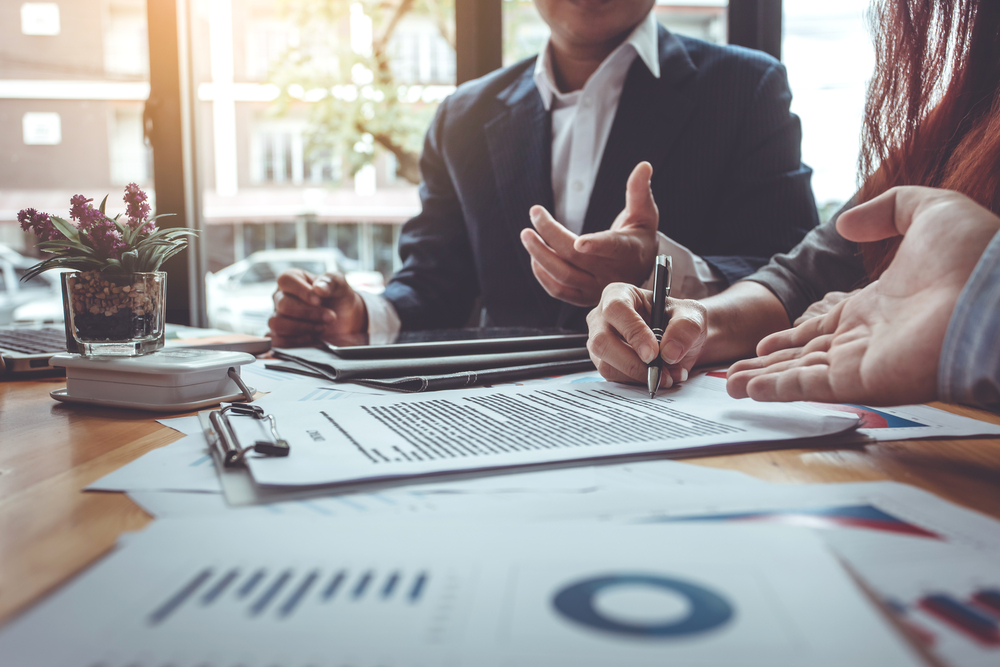 Basically every business needs insurance, but not all types of insurance are applicable to all types of businesses. Knowing what types of insurance are available, how much insurance will cost, and other factors can help you protect your startup business. Here's what you need to know about business insurance cost for startups.
What Kind of Insurance Do Startups Need?
Perhaps the most common forms of insurance required by startup businesses are professional liability, workers' comp and general liability insurance. However, not all businesses need all three types of insurance, and there are other types of insurance that protect businesses as well. Your startup business may need a variety of insurance policies, depending on what type of industry you work in.
Working with a capable insurance agent can help you determine which types of insurance are most beneficial for you. Your insurance agent will ask you about your business type, assets, employees and risks before recommending a specific type of insurance for you.
General Liability Insurance
General liability insurance is helpful if you directly interact with consumers or clients. This may also be a requirement if you rent commercial property from a landlord.
General liability insurance covers property damage made by your company employees. If that damage results in injuries, then liability insurance covers costs related to those injuries.
Workers Compensation Insurance
Workers compensation insurance is typically a requirement for businesses that have employees. This type of insurance is regulated at the state level, so costs and requirements vary from one state to the next.
Workers comp covers medical expenses for an employee that becomes injured while at work. Workers comp can also cover a portion of that employee's lost wages.
Property Insurance
Property insurance offers security for your business assets as well as damage to the property itself. Property insurance can help protect your business as well as your landlord.
Errors and Omissions Insurance
Errors and omissions insurance is recommended for companies that provide services or products that affect how a company generates revenue or handles sensitive information. For these companies, mistakes can lead to lawsuits. This insurance covers errors, mistakes, and professional negligence wherein a product or service is not delivered.
Employment Practices Liability Insurance
This insurance covers lawsuits relating to employees (besides lawsuits from injuries acquired on the job). This type of insurance covers failure to employ or promote a person, negligent evaluation, sexual harassment, breach of employment contract and wrongful termination.
Cyber Liability Insurance
If your company has an online component and directly handles sensitive information, a cyber liability policy can protect your company from expenses relating to downtime. This type of policy protects your company from problems that occur due to data leaks, hacking and more.
Factors That Impact Your Insurance Cost
We've already mentioned quite a few factors that impact insurance cost, but overall, the factors that play a role include:
Company size. The size of your company, including the number of employees and how much money your business brings in, can impact the cost of your insurance.
Coverage limit. Businesses that wish to protect themselves with higher coverage limits will pay for their additional coverage, but when damages occur, these higher limits may also save them money.
Industry and potential for damage. Some industries have more risk than others, and thus require more insurance.
Local regulations. Some states have higher insurance costs because the state regulations require businesses to protect themselves with higher levels of coverage.
Location. Insurance costs vary significantly from one state to the other, depending on state requirements.
The best way to find out how much insurance will cost your startup business is to consult with an experienced insurance agent. Your insurance agent will listen to your needs and recommend types of insurance based on your business type and model, number of employees, and other factors. To learn more about how much insurance will cost your business, call Centennial State Insurance Agency. Our skilled, knowledgeable insurance agents are available to help you determine what type of insurance is right for you, and how much that insurance should cost. Get a quote today. Call (303) 838-0554 to get started with a quote.