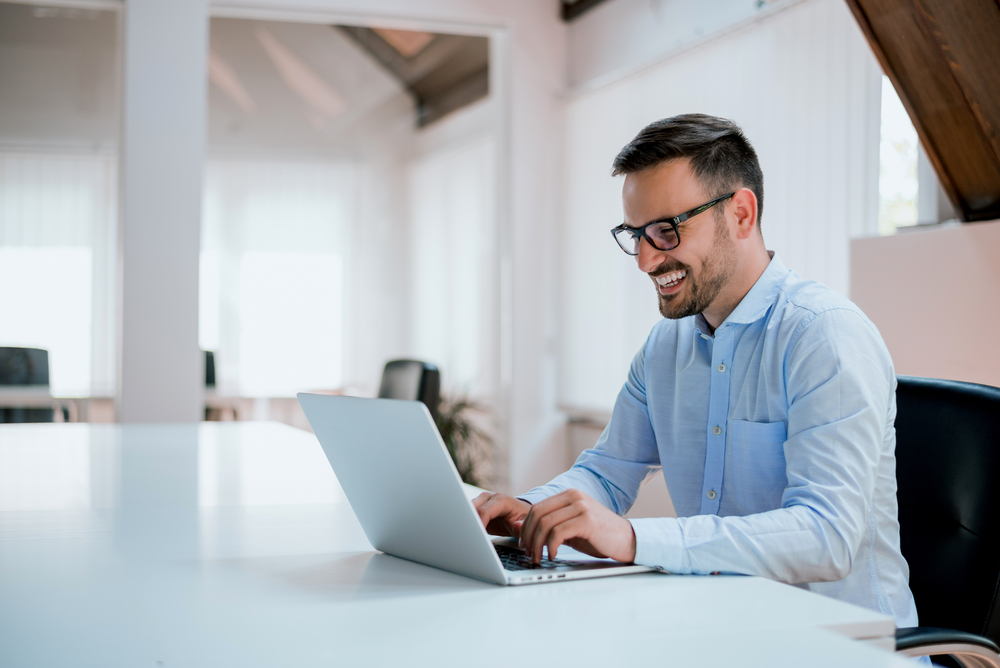 Businesses need insurance, just like individuals. Insurance provides protection to businesses and their clients, thus making it possible for companies to service clients with reduced risk. Without insurance, every business would face potential ruin when interacting with clients and employees. Insurance, in other words, is what allows businesses to keep growing and thriving.

This is why general and professional liability insurance in Colorado is so important. Good insurance policies allow the small businesses of Colorado to keep functioning and serving the people.

General Liability and Professional Liability for Your Business

Centennial State Insurance provides a range of insurance products for the small businesses of Colorado, including general liability and professional liability. Our independent insurance agents can help your small business find the right insurance policy, offered by the best carrier for your business.

How to Save on General Liability and Professional Liability Policies

As with any product, the best way to save money on insurance is to shop around. If you're shopping for insurance through an independent insurance agency like Centennial, then your agent will do the shopping for you. Centennial State Insurance has agreements with a variety of major insurance carriers, to get the best deal for our clients.

Our agents provide the best rate because we're not obligated to shop for insurance through any one carrier. After an initial discussion with our client to determine their insurance needs, we go shopping until we find the right policy at the right price for the client.

What is General Liability and Who is it For?

General liability coverage is a type of insurance that helps pay for claims relating to reputational harm, bodily injury, property damage and advertising errors. This important insurance is one of the most important types of insurance available to businesses, because of its broad application to a variety of circumstances that can result in claims.

General liability insurance can be purchased as a stand-alone policy, or it can be purchased as a part of a business owner's policy. This type of insurance has value to a variety of businesses. You should consider general liability for your business if:

-Your customer brings their property to your business, where it could potentially be damaged.

-You spend time interacting with clients in in-person meetings, whether that's at their place of work, or if the client visits your business.

-You engage in business activities at third-party locations.

-You promote your business through advertisements.

-Your business bids on contracts that would require your business to have general liability insurance.

Ultimately, many business owners have a hard time deciding whether they need general liability insurance. The best way to ensure that your business gets the right coverage is to speak with an insurance agent from Centennial State Insurance.

What is Professional Liability and Who is it for?

Professional liability insurance protects businesses from the various risks they face when delivering services to clients. This is a helpful type of insurance for businesses that give advice to clients and provide professional service. Some businesses need this type of insurance to complete the requirements in a contract.

Professional liability insurance is also known as errors and omissions cost (E and O insurance). Below are some examples of the type of coverage offered by this insurance:

Negligence

This type of insurance covers negligent behavior while providing professional services. Negligent behavior can include giving incorrect advice to clients, or failing to deliver the service.

Defense Costs

This type of coverage protects your business from the costs accrued defending your business if it is sued. This insurance covers these costs regardless of whether your business has done something wrong.

World Wide Coverage

Professional liability insurance is a type of insurance used by businesses that conduct business all around the country and also all around the world. Whether your business performs services here in the United States or abroad, professional liability can help.
Personal Injury

Personal injury includes libel and slander, in which your business could be sued if anyone affiliated with your business is purported to have said something or written something negative about another person or business, intentionally or accidentally.

Does Your Business Need Professional or General Liability Insurance?

Many business owners struggle to determine whether their business needs insurance, and if so, what kind and how much. If you're a business professional feeling uncertain about what kind of insurance policy to get for your business, contact an independent insurance agency.
Your independent insurance agent will ask questions about your industry, how many people are employed by your business, where your business performs services, how many clients are served by your business every year, and so on. The answers to these questions will help your insurance agent choose a policy to protect your business.

How Centennial State Insurance Can Help!

Centennial State Insurance provides insurance to a range of clients including businesses and individuals. As an independent insurance agency, we're able to shop until we've found the best professional and general liability insurance policies for our clients. When you shop with an independent insurance agency, you're able to save money on insurance while also getting the best policy for your needs.
To find out more about getting professional and general liability insurance in Colorado, contact Centennial State Insurance to speak to one of our experienced insurance agents. We'll help you determine whether your business needs general liability insurance, professional liability insurance, or both.