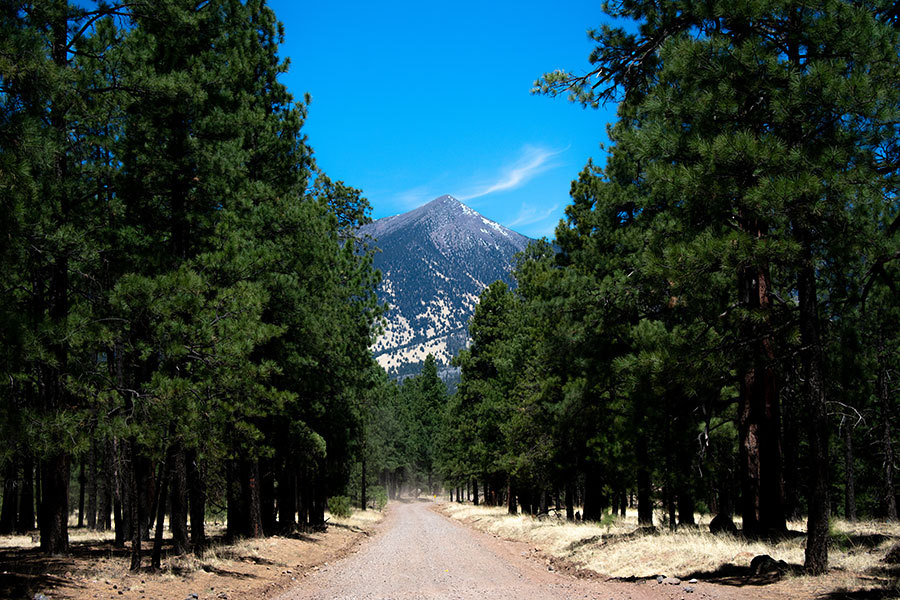 Known as "The City of Seven Wonders" and home of the Arizona Snow Bowl, Meteor Crater, and the Painted Desert, Flagstaff, AZ promises year-round leisure and entertainment. However, as wildfire serves as the most prominent threat, responsible for 60-100 wildfires annually, it is paramount that you obtain wildfire insurance in Flagstaff, AZ.
In the content below, we explore the importance of securing wildfire insurance, discuss what wildfire insurance covers, and share what to remember when filing a claim.
The Importance of Securing Wildfire Insurance
Doug Compton, CEO of Centennial State Insurance Agency, advises in his wildfire insurance video: "If there is a fire in the area, you may not be able to make changes, additions, or take out a policy in the future." Therefore, it is vital to ensure you have proper homeowners insurance or commercial insurance in place that covers rebuilding if your home or business is lost in the fire.
To effectively determine the anticipated cost to rebuild your home in Flagstaff, calculate the value by a cost per square foot formula. "It's also important to make sure that you [have] guaranteed replacement cost or extended replacement cost on [your current] policy," Doug continues. "This is an additional amount of coverage provided by the company you're with."
What Does Wildfire Insurance Cover?
A wildfire can damage anything in its path. Therefore, for residents and businessowners with any form of property in Flagstaff, AZ, it is important to understand what wildfire insurance covers.
The Structure
Oftentimes, a standard homeowners policy covers destruction and damage caused by fire, which can include wildfires. If a wildfire brings damage to the structure of your home or business, your insurance company compensates for the rebuilding or repairs needed, including the remediation of smoke damage.
This structural coverage also includes the outbuildings on your property. Other structures can include a garage or toolshed.
For homeowners or renters with policies insuring a condominium or apartment, refer to the association's by-laws or underlying lease to determine your personal insurance responsibilities and those of the association.
The Contents
Content coverage insures all items within your home or business that are not structural, such as clothing and furniture. Therefore, a homeowner or renter's policy includes coverages for your belongings in the event of loss or damage. Additionally, content coverage insures you in cases of theft or vandalism (if looting or robbery occur in the wake of a wildfire). For homeowners, trees or shrubs are covered under set policy limits.
The Expenses of Temporary Living Arrangements
When your home is damaged or rendered uninhabitable as a direct result of a wildfire, this coverage helps compensate you for any additional living expenses (ALE) while living outside the home. These expenses can include hotel accommodation fees, meals, and other travel arrangements.
Your Vehicle
Comprehensive auto insurance secures coverage for any damages against your vehicle in the event of a wildfire or vandalism as a direct result of the wildfire. While this coverage is optional, it could mean the difference of paying the deductible or the entire expense of purchasing a new vehicle.
What Should I Do When Making a Wildfire Claim?
If a wildfire damages any of your property, it is imperative to take the following steps:
Contact Your Insurance Provider Immediately
Each state and insurance company mandates a designated time limit as to when a claim can be reported. Therefore, you have a limited time in which your claim is valid for consideration and evaluation. Because the claim process may take some time, depending on the severity of the claim, it is best to contact your insurance agent or broker in a timely fashion. At that time, you can ask your insurance provider about claim filing requirements and next steps.
Typically, your insurer will obtain repair estimates, requiring a visit from an insurance adjuster to appraise the value of the damage. Additionally, they will require a submitted "proof of loss" form that details each item lost in the wildfire, the approximate date of purchase, and the cost to repair or replace each item lost. To help prepare ahead for a wildfire, you can complete a thorough business or home inventory.
Do Not Discard Damaged Items
Although your insurance policy includes coverage limits, it is beneficial to keep any damaged items when it is possible and safe to do so. By doing so, it allows an insurance company representative to assess the damage and create a more accurate claim report.
Secure Your Wildfire Coverage with Centennial State Insurance Agency
If you are looking for wildfire insurance in Flagstaff, AZ, our experts at Centennial State Insurance Agency are ready to help! As mountain specialists, we understand what is takes to insure homes properly in the mountains to make sure your home is rebuilt and you are taken care of.
Contact us to compare quotes and properly insure your home, property, and auto today!